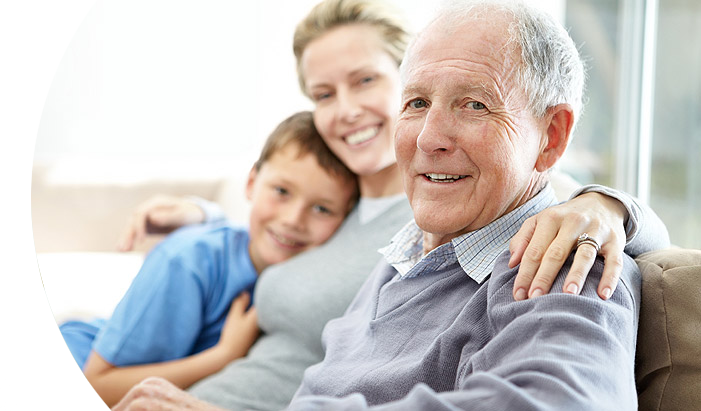 Mission Statement
Our objective is to provide the absolute highest possible care while maintaining the dignity, respect, and self-worth of each of our residents and care partners. Living Springs Village achieves this by valuing their needs and always striving to meet those needs while creating a memory care community village with premier standards.
Our Residents
Living Springs Village focuses first and foremost on the needs of our residents by valuing the physical, emotional, social, and spiritual well-being of the individuals entrusted to our care. By promoting an at-home environment in each of our residences, every resident is made to feel as comfortable, happy, and safe as possible. Higher caregiver-to-resident ratios contribute to a calm and encouraging atmosphere that fosters each individual having their needs met in a safe and loving manner. Each resident having their own, completely private living quarters and bathroom offers dignity and privacy as each is cared for by our expert team.

Our Resident Families
Living Springs Village creates a culture that encourages meaningful participation by our residents' families in the overall function and operation of the building. We offer privacy when desired for families and their loved one as well as involvement in community activities. Our flexibility creates greater peace of mind about entrusting the overall health and well-being of your loved one to our care. Living Springs Village welcomes family input on any facet of the Village operations from the large to the small.

Our Care Team
The Living Springs Village Care Team works hard to be and remain experts in the field of memory care. Our care-centered environment empowers our employees to exercise good judgment and skill in the care of our residents. By exclusively focusing on memory care, Living Springs Village possesses a team of well-trained, interdisciplinary caregivers with superb Alzheimer's and memory care experience. Our outstanding management seeks only those caregivers whose heart is for dealing with the effects of dementia or memory care and who have an attitude of caring and service. Management supports our caregiver staff by providing professional and logistical oversight as well as open and effective communication in addition to ongoing training and education.

Our Community
Living Springs Village works hard within our specific community and with the memory care community at large to combat the damaging effects of Alzheimer's, dementia, and other memory care issues. By participating in local events aimed at better understanding and combating these challenging diseases, Living Springs Village desires to be part of the process for working toward a cure for these illnesses. Living Springs Village also strives to be a valuable member of our local community and loves to offer tours and welcome community members to dine or visit with us. We believe that encouraging meaningful relationships between our residents and others helps to raise awareness of memory care issues.

Our Organization
Living Springs Village is locally and privately owned by members of the community with years of personal, professional, and technical expertise in managing the care of individuals dealing with aging and the issues of memory loss. Our team is committed to meeting and exceeding all established performance standards and guidelines for senior care in general and memory care in particular. The Living Springs Village organization will maintain fiscal and regulatory soundness through prudent management. The long-term vision of Living Springs Village as an organization is one of sustained positive care for each one of our residents as well as peace of mind for their family members.