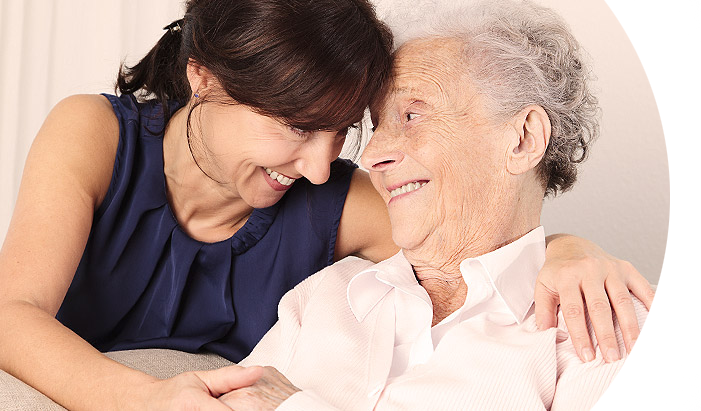 "Upon our first visit to Living Springs Village we felt such a peace knowing our mother would become apart another family. The faculty and staff truly have become like family to us. Our mom is more than just a resident to them. They text pictures and updates often and are never more than a text/call to answer our questions and concerns. We love the size of the facility and all the services that are offered." – Gina K.
"My mother has been at Living Springs Village for three years. The staff are excellent. They always seem to take a personal interest in each resident and are quick to respond in any change in mother's health. Best of all, after the first few weeks, mother has felt completely at home there. Her contentment and safety at Living Springs Village give her family great peace of mind." – Linda L.
"I cannot begin to express the deep gratitude that I feel for the wonderful staff at Living Springs Village. The journey that is Alzheimer's disease is one of such tremendous pain and challenge; but having these wonderful folks, headed by Martina & Cherie, as partners on the journey makes it so much more manageable. The size of the facility, the ratio of staff to residents, and the fact that many of the staff have been at LSV for several years all contribute to the excellent care and attention given to each resident and his or her family. They are quick to communicate anything that is needed and to share her good times with me through pictures and stories. Time after time they have gone above and beyond to help us." – Deborah W.